Robust Wi-Fi Networks, New Mobile Apps Designed to Enhance College Football Stadium In-Game Experience
There is substantial buzz surrounding the opening of two brand new football stadiums. McLane Stadium is the new on-campus football facility for Baylor while Levi's Stadium will be the home of the San Francisco 49ers as well as annually host the Pac-12 football championship. While the overall costs, stadium capacities and sight lines are certainly buzzworthy, it is the technology inside the stadiums that commands attention.
Seating 45,000 and built for $260 million, McLane Stadium has a tremendous amount of resources dedicated toward the Wi-Fi network and custom mobile applications in order to enhance the fan experience on game day. The Baylor In-Game App will provide multiple view instant replays and real-time statistics during the game. The Extreme Wi-Fi system is "designed to support high density requirements, including high-speed connections for streaming content and uploading photos, support of social engagement, in-venue mobile application delivery."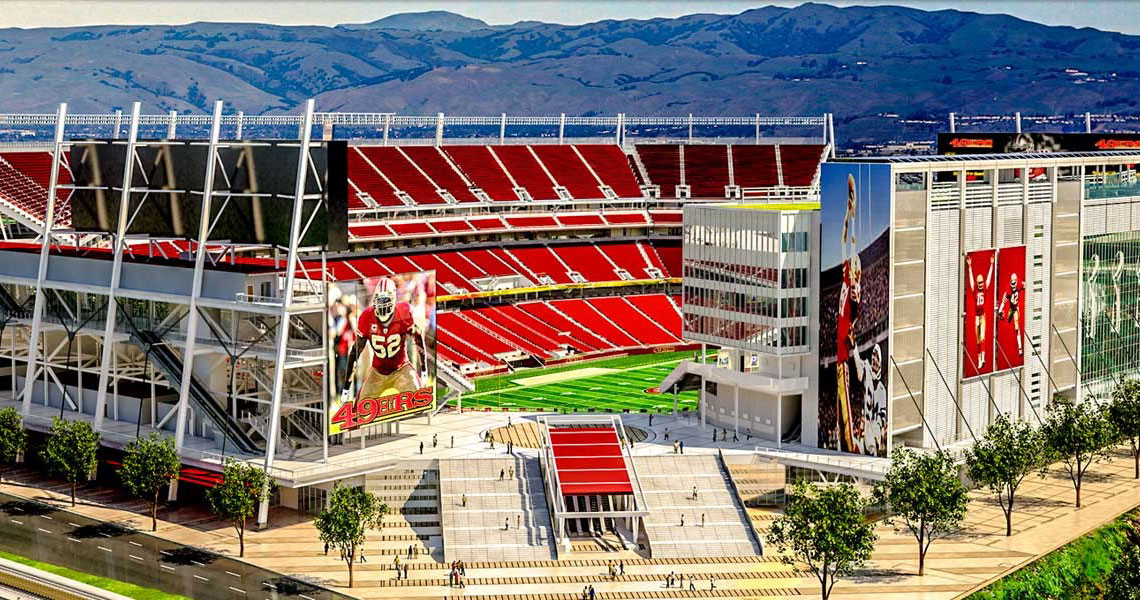 Levi's Stadium, in the heart of Silicon Valley with a current cost of $1.3 billion and seating capacity of 68,500, is not surprisingly considered one of the "most technologically and environmentally innovative stadiums in the world." The stadium will have over 1,200 Wi-Fi access points for mobile devices to connect to 40 gigabytes per second speeds. The stadium mobile app will allow the fans purchase tickets, order food and drinks from their seats, provide turn-by-turn stadium navigation, and post waiting times for restrooms and concession stands.
A number of college football stadiums across the country are undergoing major renovations – Arizona State, Texas A&M and Kentucky to name a few – and all are dedicating a sizable portion of their construction budget to install/improve Wi-Fi access and speeds as well as feature rich custom mobile apps. This leads to the question, what do you believe are mandatory app features for today's college football in-game experience?
Categories: College Football