Some Initial Thoughts on the SEC Network
On August 14, 2014, the SEC Network made the biggest launch in cable television history, available to 91 million households on day one. ESPN has dedicated substantial resources to the new network, both in terms of personnel and financial resources. Indeed, the debut of the SEC Network has upped the ante and altered the competitive balance for conferences across the college sports landscape.
While the hype leading up to the launch was at a fever pitch, especially for those living in the southeastern United States, did the initial programming live up to expectations? The answer is a resounding "yes", and here are a few reasons why:
1) The SEC Network's opening segment served to make a statement that the Southeastern Conference is truly special:
2) Dari Nowkah and Maria Taylor, co-anchors for SEC Now, showed early chemistry and the potential for being a solid sports news tandem: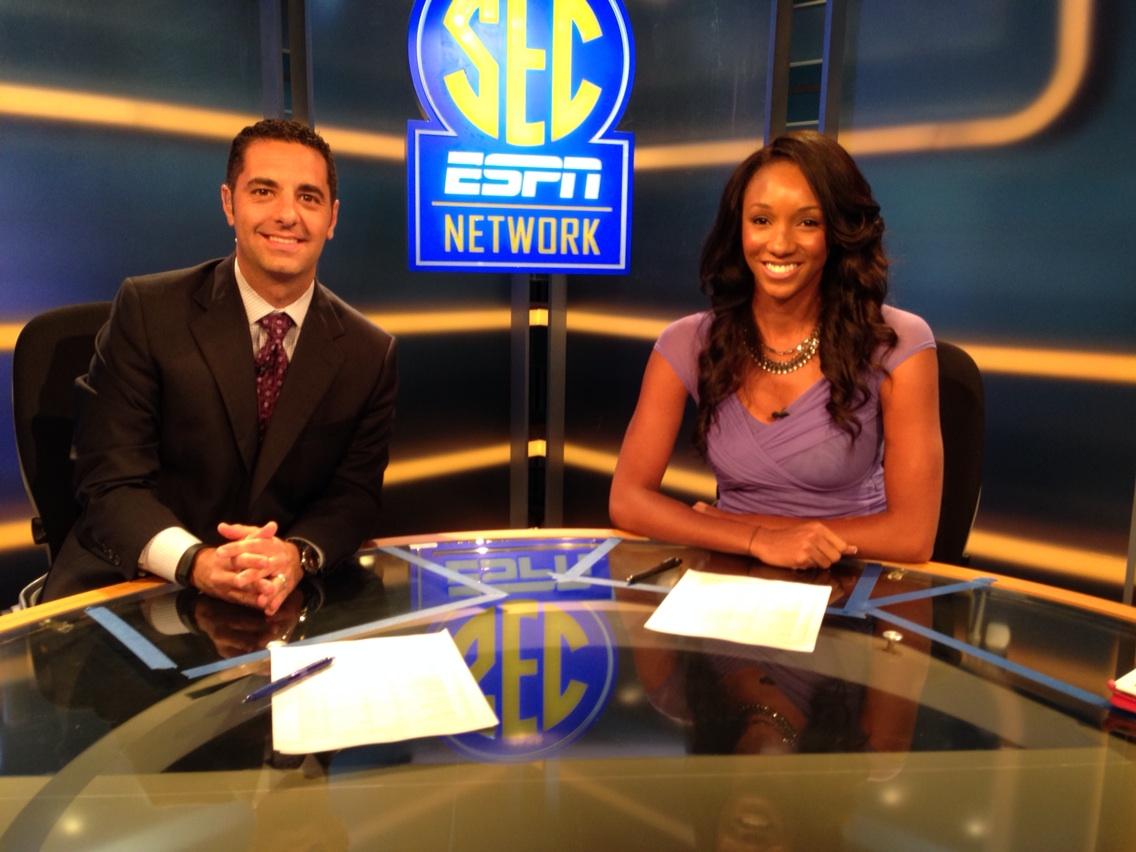 3) Although he has a face for radio, Paul Finebaum and his show perfectly captures rabid fan base of the Southeast Conference. The Paul Finebaum Show made its SEC Network debut on Friday, August 15 and "Phyllis" led the conga line of infamous callers. For those unfamiliar with "Phyllis", here is just a snippet of her rant last football season against Colin Cowherd:
4) The real selling point for the SEC Network will be live programming. For the 2014-2015 school year, the SEC Network will live broadcast football games, 100 men's basketball games, 60 women's basketball games, 50 softball games, 75 baseball games, 25 women's soccer games, and 40 volleyball games. On the first weekend for the SEC Network, the University of Kentucky's men's basketball "Big Blue Bahamas" tour was broadcast live much to the delight of passionate Wildcats fans, with Dave Neal and Jay Bilas providing the commentary. Think about it: College basketball in August. The Kentucky Wildcats in the Bahamas. Live. Programming gold!
5) With the kick-off to the college football season less than two weeks away, Southeastern Conference fans across the country will tune in on Saturdays to watch SEC Nation with Joe Tessitore and SEC icon, Tim Tebow. Paul Finebaum will join the cast, as will Anthony McFarland, who possesses perhaps the most "SEC appropriate" nickname, "Booger".
While the jury is still out regarding the success of the SEC Network, early indications are that a new era in college sports programming has begun and will only get better with time.
Categories: Uncategorized